This is a beautiful mother who was body shamed by her own family after posting her beautiful maternity portraits on facebook.  She wanted to take part in The Honest Body Project and share her experience. Below are her portraits and stories from the project.
Here is a link to her facebook story post which quickly went viral.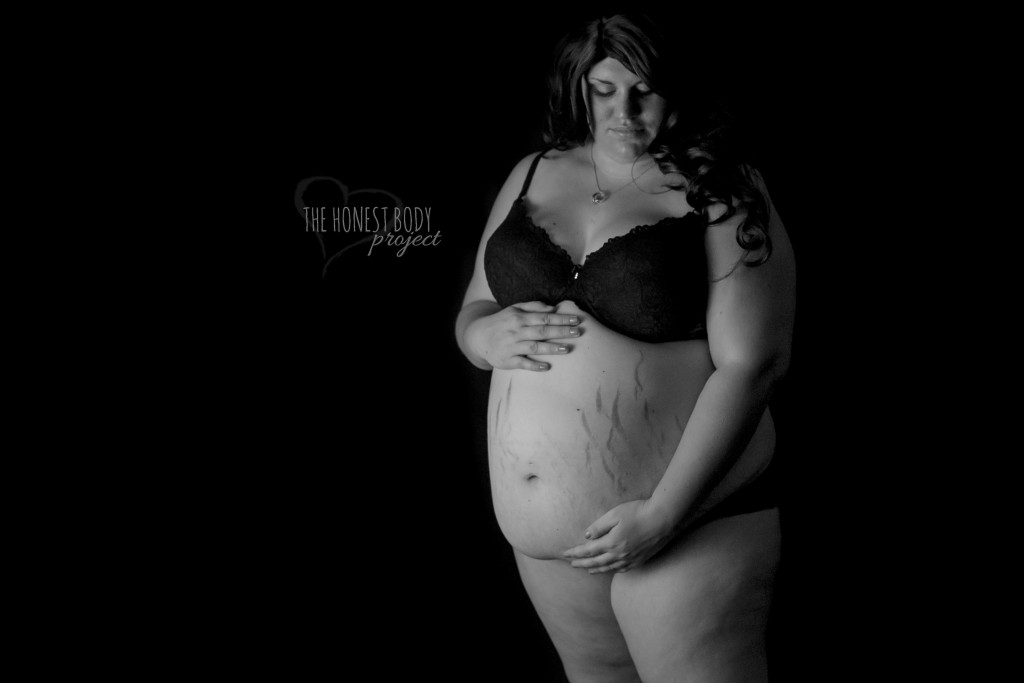 "Im 35 weeks pregnant, and just last week I had maternity pictures taken to celebrate this horrible, but beautiful pregnancy. For the first time in about 35 weeks I felt beautiful, and was so excited to share this moment with my friends and family. Later that day we got the sneak peak pictures back and I posted them on Facebook thinking my friends and family would think I was beautiful and would love them, however that wasn't the case. All I received were negative comments about how huge I am, about how unhealthy I am, and about how they think my baby is going to be a 10 to 12 pound baby by the looks of how much I weigh. I literally went in the bathroom and cried for hours. It's so hard being plus size, pregnant, sick, and getting negative comments about the way I look. If I'm happy and accepting of my body, why can't everyone else just be happy for me?!"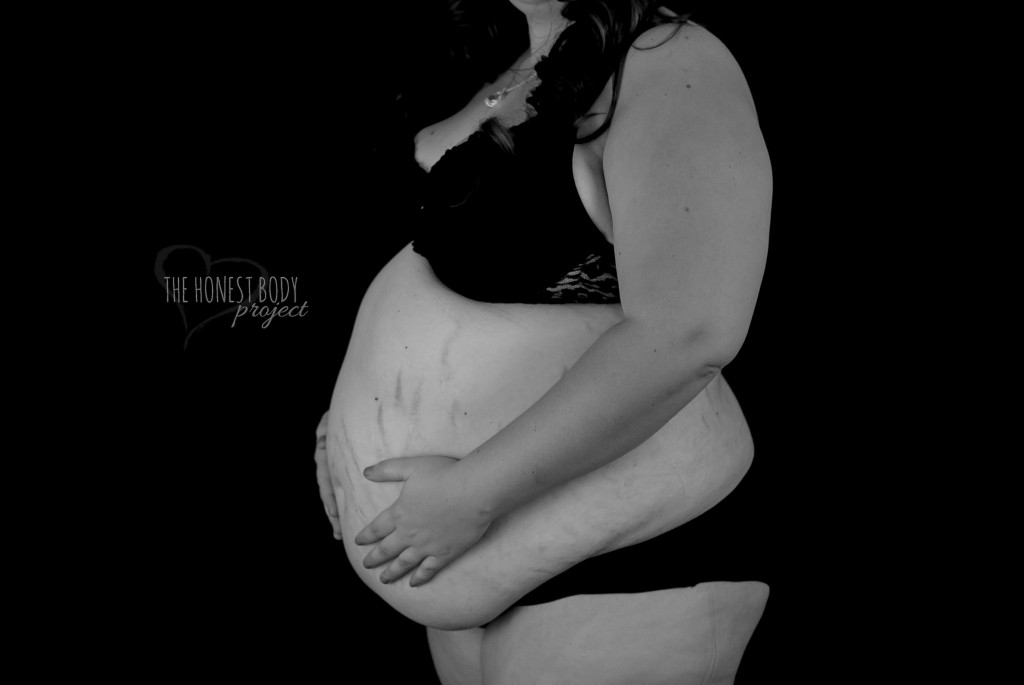 "After I had a miscarriage at 12 weeks in late Oct 2014, I was devastated and did not even believe it was possible for me to be pregnant again, let alone 30 days after my D&C. I found out when I was 8 weeks pregnant by having an emergency visit with my doctor due to excessive vomiting and not being able to keep food, or even water down. It was definitely a shock seeing my little coconut as a blob on the screen and beyond terrifying since I wasn't even done grieving the lost of our last child. But Bradley my "Rainbow" baby and "tougHGuy" decided he wanted to join the world and come as a Christmas present to us. I was beyond excited and nervous, but was trying to stay positive. Little did I know, the next 9 months of my life would be a living hell and push me to my breaking point multiply times. After the initial shock and sharing this exciting news with friends and family, my boyfriend Alex and I were beyond excited. We couldnt wait to be parents, however this pregnancy took a dark, terrifying twist when I was losing weight and literally couldn't eat even a piece of bread let alone drink a cup of water. I've always been a strong person but i knew something was right. At 8 weeks I was diagnosed with HG or hyperemesis grandvum aka HELL. No one in my family or friends have ever heard of this, but come to find out its a horrible condition that can actually result in death of the mother and or the baby. Every single day I puked at least 30 times and I would get so dehydrated I would almost faint. The hospital seemed to have a room just waiting for me to show up."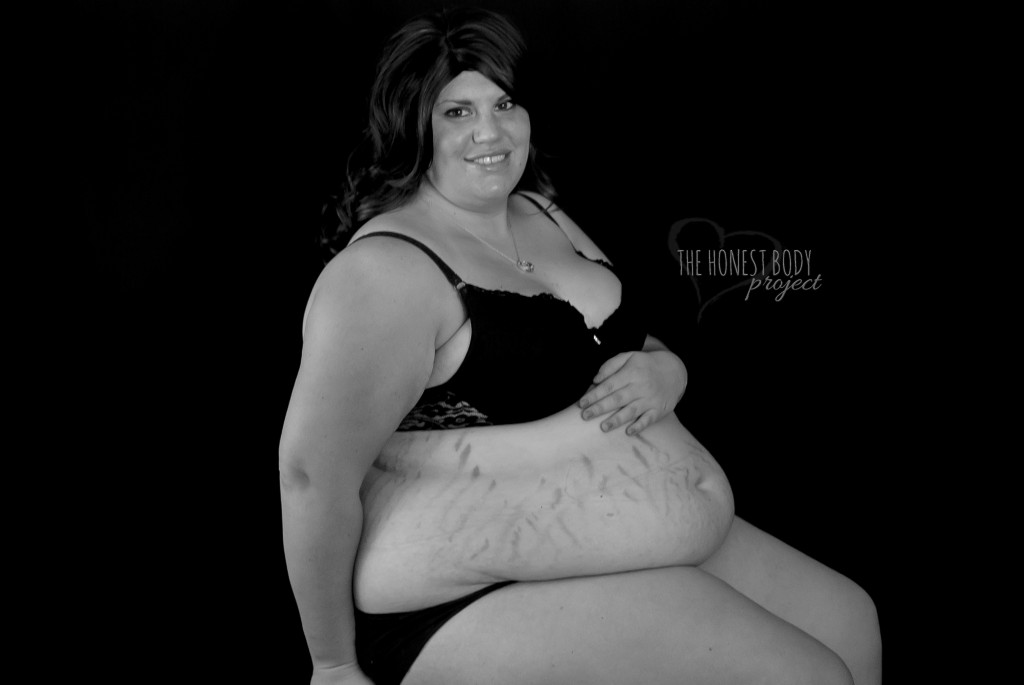 "Its hard walking around and looking at all these skinny pregnant women that look like they have a perfect baby bump and I'm just sitting here looking like I exploded into a house. Don't get me wrong, I love my baby bump and my boyfriend tells me I'm beautiful everyday, but it still is a constant struggle between what society keeps telling me, how I'm not beautiful, and how I feel. I think it's time for us women to embrace their bodies and stop rejecting them, whether we're tall, small, skinny, thick, round, any of it, we need to accept who we are and love yourself instead of trying to change to what a model in a magazine says is beautiful. Constant dieting and exercising to try to look beautiful for someone else is not OK anymore. Let's face it, making a human being is so hard and we deal with enough stress and body changes, we don't need or deserve strangers, societies, or others negative comments about our bodies during this time. We need to support and embrace our beautiful curves."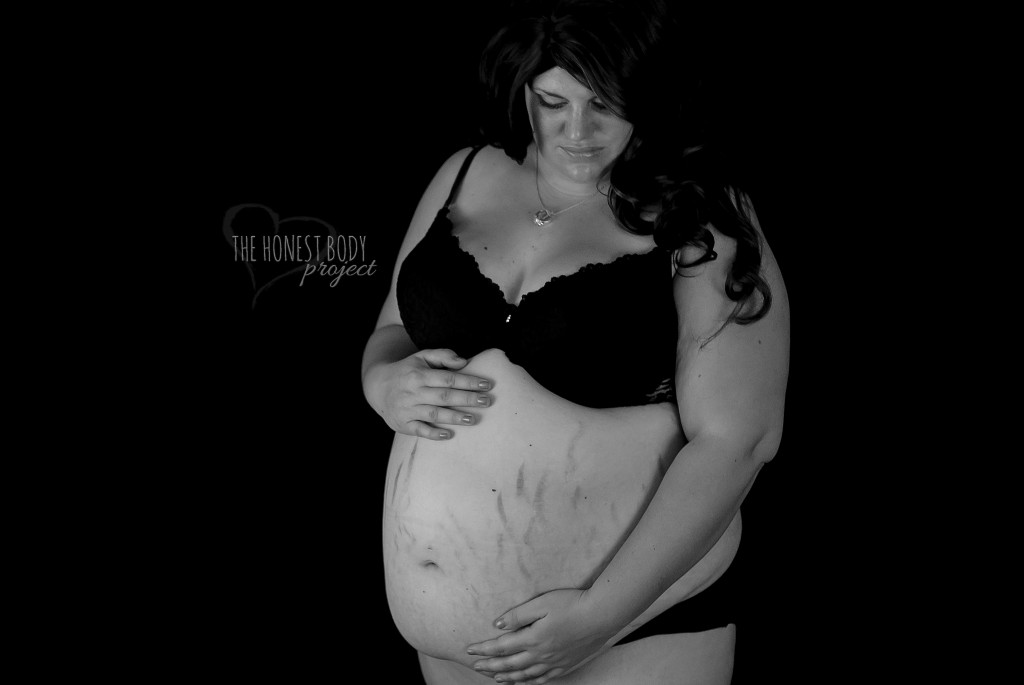 "I love my body, I love my baby bump, my tiger stripes, my curves, my imperfections, my loving man, my supporting family and friends, and I'm done letting others influence how I feel about myself. I am beautiful, strong, and intelligent."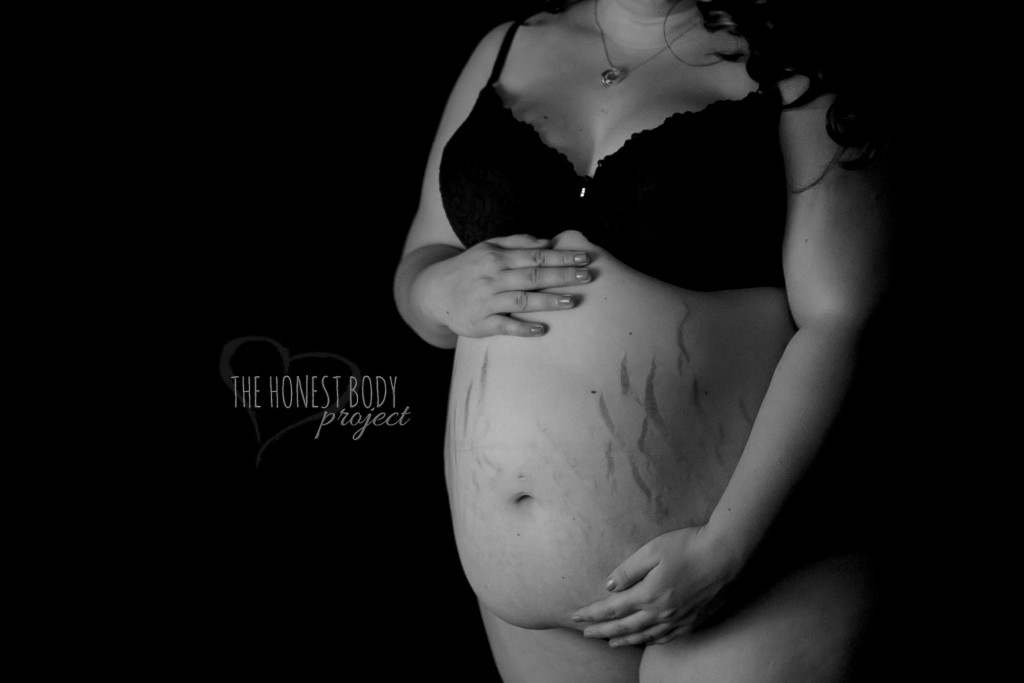 To view the entire maternity series click here.