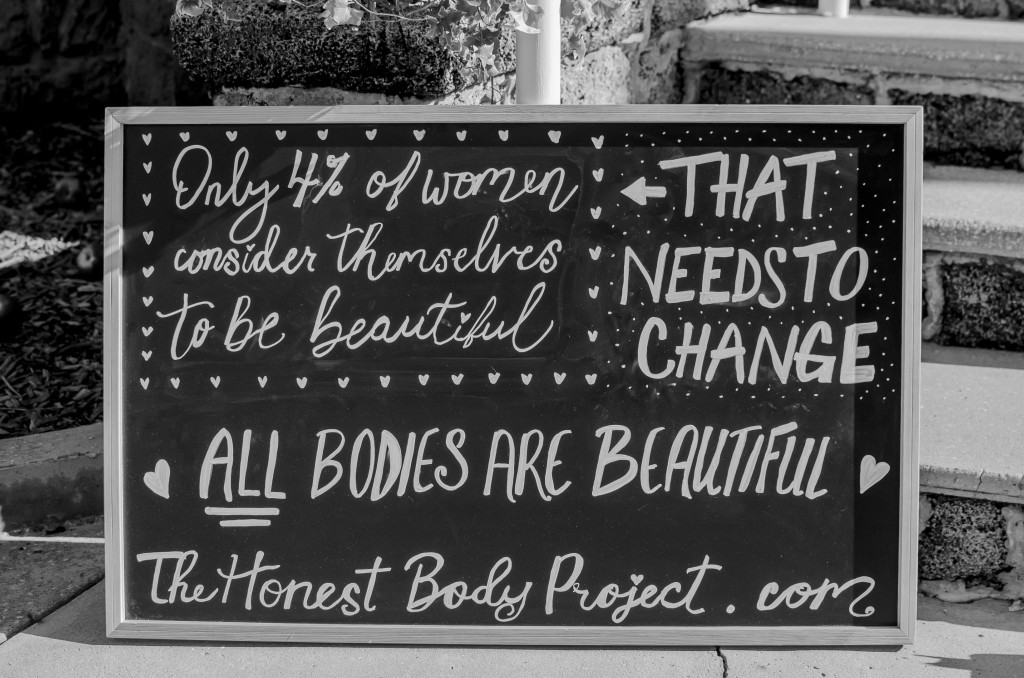 "I'm so fat."                                                  "I wish I could lose 20 lbs."
                 "I hate my stretch marks."                         "I wish I looked like her."
"I hate my body."
Do you say these things to yourself?
It's time to STOP!
There is no certain size that is more beautiful than any other. We are all beautiful.
On January 16th, 2016 The Honest Body Project hit the streets with 5 amazing women who stood up and told the world that all sizes are beautiful. Amiah, Elizabeth, Sheera Ann, Amanda and Brittany are the brave women who took a stand against body shaming. We asked other women to join us…This is what happened….
Not familiar with The Honest Body Project? I photograph women in a new light with unedited portraits and share their raw, honest stories. I hope to encourage women to love themselves.
To read my story and be encouraged on your own journey to self love, read this: Learning to love your body
-Natalie McCain
Be sure to visit the main website: www.thehonestbodyproject.com
Want to feature this video on your website or blog? Please contact Natalie at thehonestbody@gmail.com.